Solutions for Professionals
Fund Buyers
Access fund information and transact efficiently
Fund selection and sales depends on a transparent structure that allows fund buyers to fulfil all due diligence and risk requirements in an efficient and flexible manner.
Fundsquare offers a flexible and responsive infrastructure that enables operational effectiveness across the fund investment process.
Covering the three broad areas of regulatory compliance, information and order management, all actors involved in the fund buying process have access to an efficient way of buying and selecting multiple funds across different jurisdictions.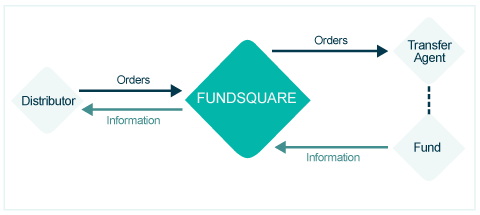 A global solution for distributors, transfer agents and asset managers
Facilitate fund distribution via a one-stop shop for order routing, information dissemination and fund registration
Harmonize distributor experience when buying funds and willing to access fund information
Golden source for fund information based on high quality data management
Easy and transparent access to fund/distributor flows and trends via standardized reporting and online access to the platform.

Read more about: