Fax Dealing Automation
Decrease costs and increase quality on fax activity throughout the ordering process
Fundsquare works with Numen to offer fund management companies a solution to automate their document management processes by transforming orders received via fax into structured electronic transactions.
This solution is based on Fundsquare's SWIFT transformation capabilities and Numen's vast track record in Europe in dematerializing industrial volumes of documents.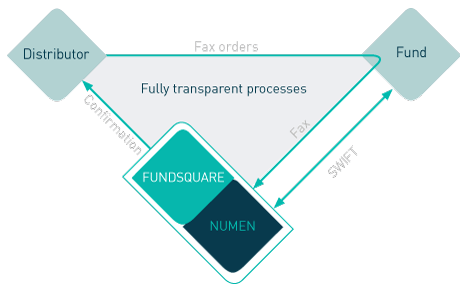 A unique solution for fax orders
This is a complete service that includes transforming fax orders into electronic messages and sending them in ISO format via secure networks.
Significant cost savings on the operations
Reduce handling time frames
Maximise quality and so minimise risks
Remain flexible and easily absorb volume peaks and fluctuations
The benefits of using this service include decreased costs, improved processing flows, lower risks and greater transparency for investors.